Meet Dr. Houmam Al-Hakeem, Fertility Specialist & OBGYN
Dr. Houmam Al-Hakeem received his medical degree from University of Damascus - Faculty of Medicine in Damascus, Syria in 1995. He also trained in Family Medicine at Texas Tech University School of Medicine in Amarillo, Texas, and completed his residency in obstetrics and gynecology at Southern Illinois University School of Medicine. Dr. Al-Hakeem has extensive experience in a number of different fields, including high-risk pregnancies and gynelogical surgeries. Outside of the office, Dr. Al-Hakeem enjoys spending time with his wife and children.
Westover Hills Women's Health is a collaborative team who specialize in superior care of women throughout the lifespan. To make an appointment, please call our office or use the book online tool.
Meet Dr. Edward Blackmon Jr., Fertility Specialist & OBGYN
Dr. Edward B Blackmon Jr. was born and raised in Orangeburg, South Carolina. He graduated Phi Beta Kappa from Wofford College in Spartanburg, South Carolina. He earned his medical degree at the Medical University of South Carolina in Charleston, South Carolina. He completed an internship and residency in Obstetrics and Gynecology at Madigan Army Medical Center.
He served as a Medical officer in the US Army Reserves reaching the rank of Lieutenant Colonel. He was recalled to active duty for Operation Desert Storm. While in private practice in Akron, Ohio he was also an Associate Clinical Professor at North Eastern Ohio University College of Medicine.
He practiced In Jourdanton, Texas from 2005 to 2020 serving terms as Chief of Staff and Chief of Surgery. Methodist Hospital System closed the Maternity Service Line in July 2020, and he relocated his practice to join Dr Al-Hakeem in September 2020.Dr Blackmon has experience and interest in many aspects of OB-GYN including High-Risk Obstetrics, Minimally invasive surgery, and Female Incontinence. He believes in caring for women throughout their entire life span.
Meet Dr. Leslie Brown, Fertility Specialist & OBGYN
Dr. Brown attended Spelman College where she received her Bachelor of Science with Honors degree in Biology Pre-Med/ Biochemistry. Leslie later went on to graduate school where she received a Master of Science with Honors in Medical Microbiology and immunology at the University of Wisconsin. She served in the Pathology department at Walter Reed while serving the U.S. Navy in Washington, DC. Using the Armed Forces Health Professional School Scholarship, she applied to Rush University College of Medicine where she received her Doctor of Medicine and decided to become an obstetrician and gynecologist.
After 18 years in the military. Leslie is now serving the women of Temple Hills Maryland. Dr. Brown believes knowledge and understanding of your body is the key to good health. She empowers every patient with explanations of every well visit, procedures, and test results. Dr. Brown equips her patients with tools for good Health!
Meet Dr. Abraham Alecozay, Fertility Specialist & OBGYN
Dr. Alecozay received his medical degree from Texas Tech University in 1991. After his time in Lubbock, he then completed his residency at the University of Kansas School of Medicine, Wichita, KS, in 1995. Dr. Alecozay later achieved board certification and remains active in many medical associations. He is a member of the Society of Gynecological Invesitgation, American Congress of Obstetricians and Gynecologists, Tri-Beta National Biological Honor Society, American Association for the Advancement of Science, American Zoological Society, Society for Reproductive Study, American Fertility Society, Endocrine Society, Texas Medical Association, and Lubbock County Medical Society.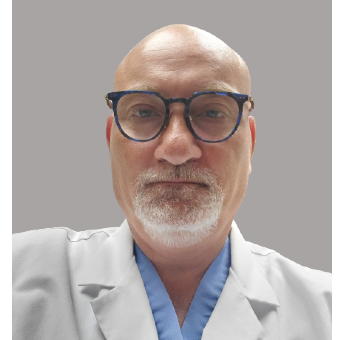 Meet Dr. Firas Farra, Fertility Specialist & OBGYN
Dr. Firas Farra graduated f graduated from medical school in 1991 from Damascus. I always had a passion for Obstetrics and Gynecology, my late father was an obstetrician. Started an internship at Harbor Hospital Center in Baltimore, Maryland in 1993 and pursued OBGYN residency at the Greater Baltimore Medical Center also in Baltimore. I finished my residency in OBGYN in 1998. I served as a chief resident in my last year of residency at the greater Baltimore Medical Center and obtained board certification in OBGYN in 2000.
During my 23 years of my professional life as an OBGYN in Worthington Minnesota I worked with other OBGYNs , midwives, nurse practitioners, physician assistants and other medical Specialists. I also served on multiple Medical committees of the local hospital and served as a chief of staff for a couple of years. I also served on the credentials committee and the executive committee of the outpatient Surgical Center in town.
Outside the medical field I like gardening, golfing, fishing and cooking.
I am excited to start a new chapter of my career and looking forward to joining Westover Hills Women's Health staff and the medical staff at the Christus Santa Rosa Hospital-Westover.
Meet Dianna Hagl, Certified Nurse Midwife, APRN
Dianna graduated with her Bachelors in Science and Nursing at The University of Texas Health Science Center in San Antonio and she has been a labor and delivery nurse for the past 30 years. After increasing levels of responsibility she returned to her passion for Women's Health and completed her graduate, Master's in Science, studies at Georgetown University, Washington, D.C.
She is a certified Nurse Midwife with an expanded knowledge base to extend quality and compassionate care to women throughout their varying health needs from adolescence through menopause.
Dianna joined the team at Westover Hills Women's Health in March 2015 and is looking forward to a long career with Dr. Houmam Al-Hakeem and developing lasting relationships with the patients she serves.



Meet Demi Asvestas, Certified Nurse Midwife, APRN
Demi Asvestas worked as a doula in San Antonio for a few years before being called to midwifery. She attended midwifery school at Oregon Health & Science University in Portland, Oregon. She is thrilled to be back home and serving her community in San Antonio, providing excellent care for women throughout their reproductive lifespan. She considers it an honor to serve women during such a vulnerable and transformative time. When not working, she is spending time with her partner and three dogs, traveling, and reading novels.
Meet Sarah Wheeler, Certified Nurse Midwife, APRN, CLC
Sarah Wheeler graduated from Southern Connecticut State in 2008 with a BS in communications. As she began to feel a call towards women's health, she worked for a time as a birth doula, where her experiences (including catching a client's baby en route to the hospital) convinced her to pursue midwifery. Sarah graduated from Yale School of Midwifery in 2011 with her nursing degree and MSN. She spent the next 9 years working at St. Raphael's and Yale New Haven Hospital, where she also became licensed as a Certified Lactation Consultant.
In November 2020, Sarah moved to Texas to work with Westover Hills Women's Health, where she provides excellent, compassionate gynecological care and education to women of all ages. She seeks to empower the women she serves, guiding them to become active participants in their own health. Sarah has a special interest in exercise and nutrition during pregnancy.
The oldest of 7, Sarah has lived in five states and two continents. She now resides in San Antonio
with her husband, four children, and two border collies.
Meet Brittany Williams, Certified Nurse Midwife, APRN
Bio coming soon!