Meet Dr. Houmam Al-Hakeem, Fertility Specialist & OBGYN
Dr. Houmam Al-Hakeem received his medical degree from University of Damascus - Faculty of Medicine in Damascus, Syria in 1995. He also trained in Family Medicine at Texas Tech University School of Medicine in Amarillo, Texas, and completed his residency in obstetrics and gynecology at Southern Illinois University School of Medicine. Dr. Al-Hakeem has extensive experience in a number of different fields, including high-risk pregnancies and gynelogical surgeries. Outside of the office, Dr. Al-Hakeem enjoys spending time with his wife and children.
Westover Hills Women's Health is a collaborative team who specialize in superior care of women throughout the lifespan. To make an appointment, please call our office or use the book online tool.
Meet Dr. Edward Blackmon Jr., Fertility Specialist & OBGYN
Dr. Edward B Blackmon Jr. was born and raised in Orangeburg, South Carolina. He graduated Phi Beta Kappa from Wofford College in Spartanburg, South Carolina. He earned his medical degree at the Medical University of South Carolina in Charleston, South Carolina. He completed an internship and residency in Obstetrics and Gynecology at Madigan Army Medical Center.
He served as a Medical officer in the US Army Reserves reaching the rank of Lieutenant Colonel. He was recalled to active duty for Operation Desert Storm. While in private practice in Akron, Ohio he was also an Associate Clinical Professor at North Eastern Ohio University College of Medicine.
He practiced In Jourdanton, Texas from 2005 to 2020 serving terms as Chief of Staff and Chief of Surgery. Methodist Hospital System closed the Maternity Service Line in July 2020, and he relocated his practice to join Dr Al-Hakeem in September 2020.Dr Blackmon has experience and interest in many aspects of OB-GYN including High-Risk Obstetrics, Minimally invasive surgery, and Female Incontinence. He believes in caring for women throughout their entire life span.
Meet Dr. Leslie Brown, Fertility Specialist & OBGYN
Dr. Brown attended Spelman College where she received her Bachelor of Science with Honors degree in Biology Pre-Med/ Biochemistry. Leslie later went on to graduate school where she received a Master of Science with Honors in Medical Microbiology and immunology at the University of Wisconsin. She served in the Pathology department at Walter Reed while serving the U.S. Navy in Washington, DC. Using the Armed Forces Health Professional School Scholarship, she applied to Rush University College of Medicine where she received her Doctor of Medicine and decided to become an obstetrician and gynecologist.
After 18 years in the military. Leslie is now serving the women of Temple Hills Maryland. Dr. Brown believes knowledge and understanding of your body is the key to good health. She empowers every patient with explanations of every well visit, procedures, and test results. Dr. Brown equips her patients with tools for good Health!
Meet Dr. Abraham Alecozay, Fertility Specialist & OBGYN
Dr. Alecozay received his medical degree from Texas Tech University in 1991. After his time in Lubbock, he then completed his residency at the University of Kansas School of Medicine, Wichita, KS, in 1995. Dr. Alecozay later achieved board certification and remains active in many medical associations. He is a member of the Society of Gynecological Invesitgation, American Congress of Obstetricians and Gynecologists, Tri-Beta National Biological Honor Society, American Association for the Advancement of Science, American Zoological Society, Society for Reproductive Study, American Fertility Society, Endocrine Society, Texas Medical Association, and Lubbock County Medical Society.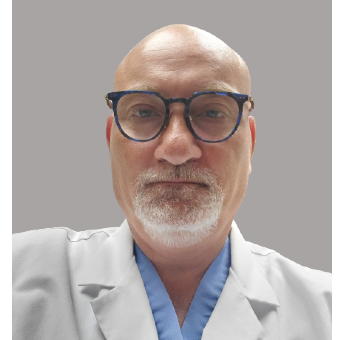 Meet Dr. Firas Farra, Fertility Specialist & OBGYN
Dr. Firas Farra graduated f graduated from medical school in 1991 from Damascus. I always had a passion for Obstetrics and Gynecology, my late father was an obstetrician. Started an internship at Harbor Hospital Center in Baltimore, Maryland in 1993 and pursued OBGYN residency at the Greater Baltimore Medical Center also in Baltimore. I finished my residency in OBGYN in 1998. I served as a chief resident in my last year of residency at the greater Baltimore Medical Center and obtained board certification in OBGYN in 2000.
During my 23 years of my professional life as an OBGYN in Worthington Minnesota I worked with other OBGYNs , midwives, nurse practitioners, physician assistants and other medical Specialists. I also served on multiple Medical committees of the local hospital and served as a chief of staff for a couple of years. I also served on the credentials committee and the executive committee of the outpatient Surgical Center in town.
Outside the medical field I like gardening, golfing, fishing and cooking.
I am excited to start a new chapter of my career and looking forward to joining Westover Hills Women's Health staff and the medical staff at the Christus Santa Rosa Hospital-Westover.
Meet Dianna Hagl, Certified Nurse Midwife, APRN
Dianna graduated with her Bachelors in Science and Nursing at The University of Texas Health Science Center in San Antonio and she has been a labor and delivery nurse for the past 30 years. After increasing levels of responsibility she returned to her passion for Women's Health and completed her graduate, Master's in Science, studies at Georgetown University, Washington, D.C.
She is a certified Nurse Midwife with an expanded knowledge base to extend quality and compassionate care to women throughout their varying health needs from adolescence through menopause.
Dianna joined the team at Westover Hills Women's Health in March 2015 and is looking forward to a long career with Dr. Houmam Al-Hakeem and developing lasting relationships with the patients she serves.
Meet Brittany Williams, Certified Nurse Midwife, APRN
Brittany joins us with a wealth of Labor and delivery experience, working with women through the University Health system and really enjoyed the diversity of women she met there. She returned to school at Texas Tech where she received her Master's in Science and Nursing with board certification in midwifery and Women's Health. She has always had a passion for women's health across the spectrum and really enjoys developing a a log lasting client relationship. She is especially excited to assist women through such an amazing time as pregnancy and birth, recognizing this is a process many women only get to experience a limited times in their life and her goal is to make the experience a beautiful and memorable one. When Brittany is not working she enjoys her family and dog most of all especially opportunities to travel with her husband and mommy/baby time with her toddler who helps to keep her very busy when she is not bringing new life into the world.
Meet Danielle Rodriguez, Certified Nurse Midwife, APRN
Danielle received her Bachelor of Science in Nursing from Angelo State University in 2014. She received her Master's degree in Nurse Midwifery from Frontier Nursing University in 2022. During her studies, she spent time as a Labor and Delivery nurse and as an accredited La Leche League leader, helping clients with their lactation goals. Danielle finds fulfillment in sharing evidence based knowledge with others to help them make well-informed decisions about their health. She is passionate about the care she provides to San Antonio and surrounding areas and finds joy in serving her community.
Meet Annalysa Salinas, Certified Nurse Midwife, NP
Annalysa is a Rio Grande Valley native, and graduate of the University of Texas Rio Grande Valley. She has been in San Antonio for seven years where she has worked as a registered nurse while simultaneously earning a Masters degree from Georgetown University and becoming a licensed Women's Health Nurse Practitioner and Certified Nurse Midwife. She has a profound love and passion for empowering women to feel confident and strong in their bodies and embracing their feminine energy. Annalysa is honored to serve women of all ages and assist in the process of bringing new life into the world. Fluent in English and Spanish, Annalysa is a bilingual provider and takes pride in providing culturally competent care. When not at work, she enjoys spending time outside, reading and expressing her creativity, and working on her physical fitness.
Meet Christy Jackson, Certified Nurse Midwife, CNM
Ms. Jackson, has been taking care of mamas, babies and families for nearly 2 decades! A proud alumnus from Yale University and a US AirForce vet, Christy has gained her expertise by caring for women in the military and all over the world! She believes that helping women learn to care for their babies, bodies, families and ultimately becoming the healthiest version of themselves, is truly her passion. She strongly believes in both a holistic and medicinal approach when caring for her patients. She is a self-proclaimed "baby whisperer" and has been able to assist many, many women navigate difficult labors and births, both medicated and unmediated. Whether you aspire to achieve a natural, unmedicated childbirth or cringe at the thought of it, she is prepared to meet you wherever you are and help you have the safest, most beautiful birth imaginable.
Christy, equally enjoys working alongside her colleagues, in either of our 3 locations and prides herself on providing excellent care for all women regardless of age, cultural background, shape, size and age! Christy is an expert at providing contraception counseling, working with teens as well as In her free time, Christy loves spending time with her wonderful husband, 2 beautiful daughters, and very handsome, active baby boy! Her favorite pastimes include, traveling, playing competitive volleyball, as well as coaching her son's youth football team with her husband and oldest daughter! She is a die hard Eagles fan and a huge Roadrunner fan!
Christy looks forward to getting to know more about you and helping you live your life to the fullest!